About the Coordinated Access System
Housing Forward ensures through the Coordinated Access System (CAS) that our neighbors experiencing homelessness are identified, assessed for their needs, referred to resources, and connected to housing.

Our CAS program allows our community to streamline and coordinate services from providers across Dallas and Collin Counties which helps our system work more efficiently for those who need it.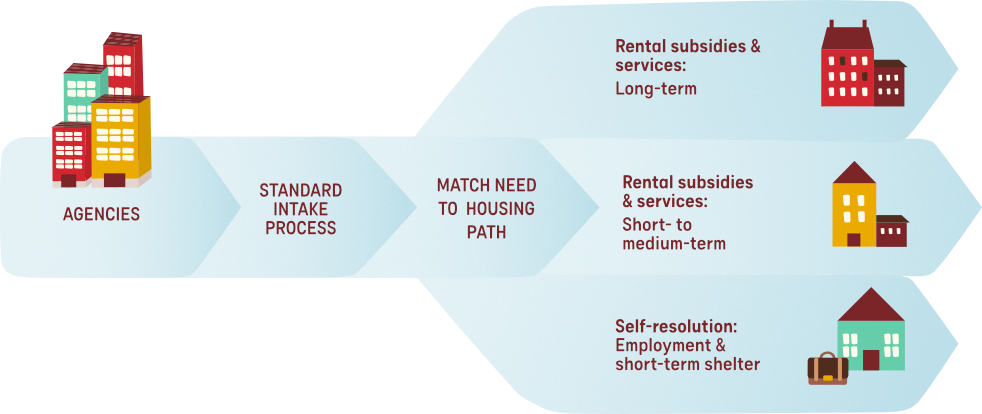 The All Neighbors Coalition's vision for CAS is a community response to ending homelessness that accounts for the diversity of needs of neighbors experiencing homelessness and urgently responds to these needs with resources. To achieve that vision, CAS has an easily accessible set of Access Points equipped to assess the needs of individuals effectively, match people to an intervention to end their experience of homelessness and rehouse them as quickly as possible. CAS utilizes a data-driven approach to ensure the system works most effectively and adjusts when needed.
If you are a service provider who needs access to CAS documents, please click here for our document library.