The All Neighbors Coalition is a collective of over 100 organizations working in collaboration to solve homelessness by providing resources and support to individuals experiencing homelessness in Collin and Dallas Counties. Housing Forward supports the All Neighbors Coalition to end homelessness in our community.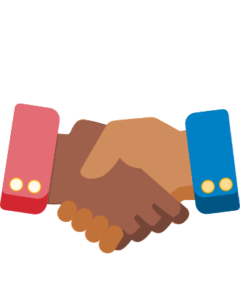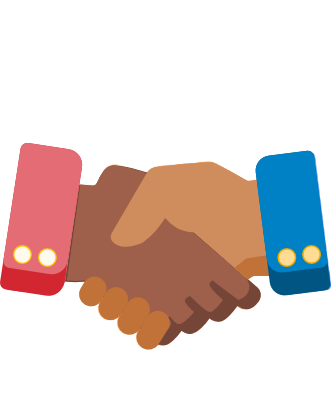 We believe in the power of our community.
 Together, we can solve homelessness and create a community where every person has a safe and stable place to call home.
We believe in teamwork, transparency, and tenacity, and these values undergird our system:
All Neighbors Coalition Equity Statement
The All Neighbors Coalition is committed to creating a system where all individuals and families have equitable access to the homeless response system and available resources. View the Equity Statement here.
Subscribe to stay up to date with all our news and updates.
Membership in All Neighbors Coalition is always open. More than 100 partners are collaborating through All Neighbors Coalition to implement programs to end homelessness in our community. Our programs are based on a Housing First model. This model means that our neighbors experiencing homelessness are moved into housing as quickly as possible and then provided with supportive case management services and any mental or physical health services they might need to help them stabilize in housing.
Benefits of membership in All Neighbors Coalition:
Be a part of a robust network of 100+ public, private, and nonprofit members, working together to make the experience of homelessness in Dallas and Collin Counties rare, brief, and non-recurring.
Participate in the monthly General Assembly, vote on decisions and resolutions, and elect the Homeless Collaborative Executive Council.
Participate in one of our Homeless Collaborative Workgroups, and foster greater collaboration, improve policies and practices, and make homeless services more efficient.
Free access to the Homeless Management Information System (HMIS), which is a local information technology system used to collect data from service providers serving individuals or households experiencing or at risk of homelessness. Housing Forward provides HMIS access, training, and technical support to all partners serving our unhoused neighbors.
Free access to Housing Forward training on best practices is provided online in our on-demand learning portal.
Access to funding opportunities for your organization to house those experiencing homelessness.
Membership for All Neighbors Coalition is always open! If you have questions about becoming formally involved with All Neighbors Coalition, please contact info@housingforwardntx.org
Lived Experience Coalition
The Lived Experience Coalition (LEC) is an opportunity for people who have experienced being unhoused to share their insight and help improve the homeless response system in Dallas and Collin Counties by lending their expertise during regularly scheduled meetings.
Neighbors who are or have experienced homelessness can apply to be in the Lived Experience Coalition (LEC)
Members will serve for a 2 year term

Must attend regular meetings (frequency TBD)